A reminder for university administrators: Your website isn't for you
If your website could only communicate one thing, what would it be?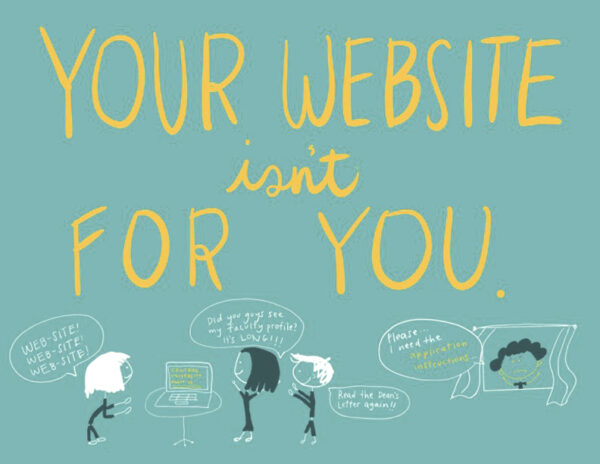 A reminder to university administrators
It's hard to look outside our own perspectives. This is true of website work just as much as anything else in life. Especially if you're someone who regularly updates your college or unit's site, you probably feel a sense of ownership over it. You probably hear from professors, program heads, and office staff that they have urgent updates. Their profiles are out of date, or the dean wrote another letter to replace the letter they wrote at the start of the last academic year, or one worries the photos on the homepage are becoming "stale."
In the meantime, high school graduates are finding your school via Google searches, going to your site to explore your programs… and going elsewhere when they can't find clear paths to information they care about.
Content strategy at its core is about priority.  Who do you most need to reach, and what do they most need to hear? What do you most need to communicate to them? If you could only launch a website with ONE type of information, what would it be? Most likely, it would be information about the programs you offer, and instructions for applying to those programs.
Your website is not for you. At the end of the day, you need new students in order to keep your doors open and your degree programs vital. And your website is almost always the most direct connection to those new students. It's a door that stays wide open 24/7, if the information is clear. Should your website also serve other audiences, like your current students and faculty? Perhaps. But without clear paths for your future students first and foremost, you're not working toward your future success.