Celebrating Juneteenth with black-owned businesses I love
I grew up celebrating Juneteenth in Texas, so I wanted to share my experience — and host a digital festival of vendors — with my colleagues and friends as part of Pixo's DEI committee celebrations this year.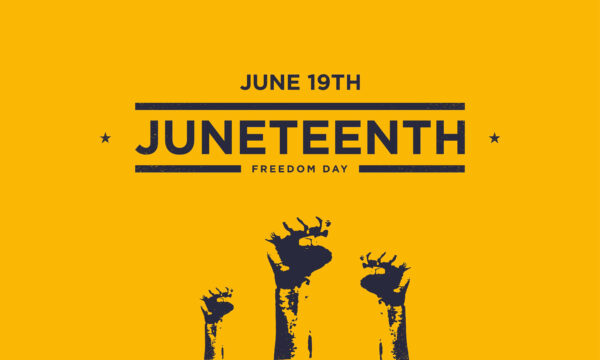 Introduction
I know some people may have just heard about Juneteenth last year, when the U.S. finally declared it a national holiday. But it's something that I've enjoyed celebrating since I was a kid. I was lucky enough to spend my summers with family in Houston, TX, when I was growing up. Aside from the blazing hot heat, I remember learning about and celebrating Juneteenth. At first I was pretty confused because I had never heard of Juneteenth since we didn't celebrate it at home in Nashville, but the benefit of celebrating is it prompts people to ask, "What is Juneteenth?" That's when the teachable moment begins.

Why it's such a big deal in Texas
Juneteenth recognizes the first day of freedom for enslaved Africans in Texas and commemorates the end of slavery in the United States as a whole. When the rest of the country ended slavery in 1863, it's rumored that Texas slaveowners kept the news from their slaves until they were forced to free them on June 19, 1865. 
Several years later, a group of freemen founded Emancipation Park in Houston, TX. It is here that they had the first Jubilee Day that eventually became the Juneteenth celebration that is still celebrated at Emancipation Park today.

This year they are celebrating the 150th anniversary of the park. If you'll be in Houston for Juneteenth this year, I highly recommend this star studded event.

How I'll be celebrating
Although I can't get to Houston this year, I will be celebrating Juneteenth at the Music City Freedom Festival in Nashville, TN, with my family and friends. My favorite part of Juneteenth, and most festivals, is shopping with the local vendors that make beautiful crafts, art pieces and FOOD! I can almost smell the food blowing in the breeze just thinking about it. There's also a certain sense of pride I feel when I look  around the festival and see people that look like me, thriving, celebrating, creating and FREE to live out all of our ancestors' wildest dreams. 
Vendors I recommend

In honor of my favorite part of Juneteenth, I wanted to share some black creatives that are totally vendor-worthy. Enjoy my digital version of a Juneteenth festival.
For the Kids
Home Goods
Holidays
Skincare
Astrology & Tarot
Clothing
Bags & Luggage
Black-Owned Business Directory