More than a vendor: Three reasons to choose a consulting team for your tech project
When you're planning to invest in a new website or app, partnering with the right team is key. Find out how Pixo works, and why a consultancy like ours could be the right fit.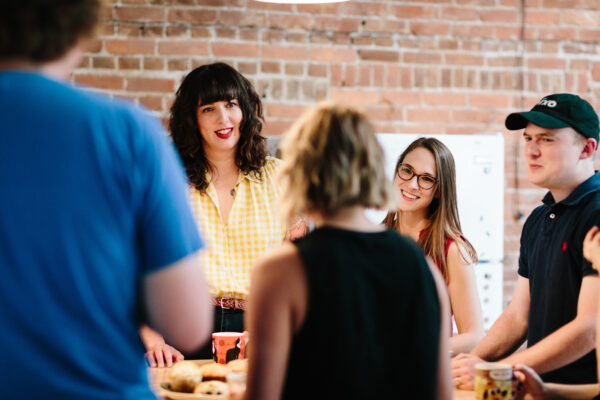 Introduction
Finding the right partner to build a new website, app, or other type of software is a project in itself. You're looking for technical expertise, of course — but like any good relationship, you also want to be sure you understand each other, feel heard, and are working toward a shared goal. At Pixo, we take great care to make sure a potential project is a fit; it means fulfilling work for us, and the best possible outcome for our clients and the people they serve.

So what makes a good fit? Depends on what you need. If you have a big idea or problem to solve, and want to build a tool that evolves with you as needs change, a web and software consultancy would likely be a great partner for you. At Pixo, our collaborative team will work with you not just on design and development — but in understanding your challenges, getting to know the needs of people using your website or app, and encouraging you to pursue solutions for long-term success.

Here's how we do it. 

We're consultants — which means we rely on research and work closely with you to develop a strategy.
What are you trying to accomplish? Who are you trying to reach? How will you know your technology succeeds, both now and down the road? These are the kinds of questions we ask as consultants. We dig in with you from the beginning to understand your challenges and user needs, align these needs to project goals, and conduct research with real people to confirm or challenge our assumptions. We don't jump right into building a website or app without first knowing the problem we're solving, the people we're building for, or the impact a tool will have on your organization. It's all to make sure we're creating the right product for the right people, and meeting the right goals within the right budget.

To do this, we operate in cross-functional teams, each with a project manager, engineers, user interface and user experience designers, and content strategists. With you and your team, we'll work through:
Guided exercises where we uncover important details, discover opportunities, and reveal user needs.
Collaborative work sessions where we define requirements, outline clear goals, and make content and design decisions together.
With a clear strategy at every step, we can move ahead confidently and adapt if needs change.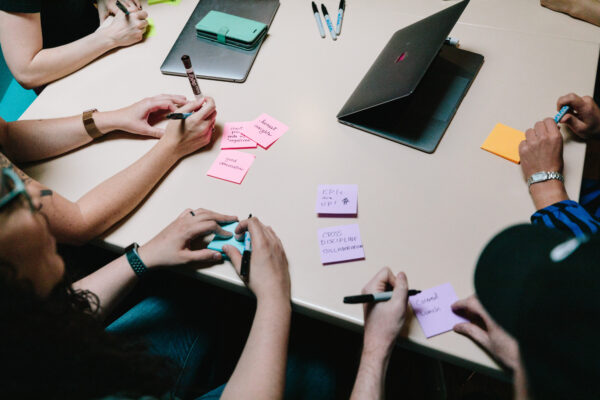 Part 2
We adapt — which means we're flexible in our processes and aim to deliver value at every step.  
From years of real-world project and industry experience, our teams adapt to address real pain points and challenges on projects and have tried and true methods that help us do so.

For example, we aim to incorporate the following "phases" into all of our work. The details of each phase look different based on the project, but the questions we ask throughout are what enable us to achieve successful outcomes:
Research: What are we doing (designing, building, testing)?
Prioritization: What value does this provide to the client?
Collaboration: How do we need to work as a team to achieve this?
Results: What feedback can we get to inform our next cycle?
Part 3
On a practical level, clients should expect:
Regular demos where we share our progress and gather feedback to suit your evolving needs.
Test sessions with working software to improve shared understanding of functionality and user needs.
Regular status updates in Basecamp to share and document information on the timeline, budget, and other aspects of the project.
And of course, phone calls from your friendly project manager when a real-time conversation is needed.
In practice, does it always look exactly like this? Of course not. 
We uncover roadblocks that slow things down, priorities change, people go on vacation, things happen. A lot changes in the day-to-day, but with our people-first approach at the forefront, we can be flexible. We adapt when schedules shift, we accommodate when new information is learned and priorities change, and we can work toward a successful project outcome regardless of the dependencies. 
We seek shared understanding — which means we prioritize with you to make the most of your resources.
At Pixo, we know that having a shared understanding of success is key to mitigating risks. What is valuable can look very different across clients, projects, and teams — but what's most important is bridging the gap between what your organization needs and what your customers need.  
This shared understanding is something we continuously cultivate and revisit on projects. It allows us to make tough decisions about the budget and what features are must-haves, as well as the timeline and what it means to launch by a certain date. When we approach projects with a shared understanding of what is most critical and what can wait for the future is when we are most successful.
This mindset does a lot to prioritize budget and timeline with high-value items, but at the end of the day, risks to the timeline and budget still happen — and that's when our project communication is critical. I can go on and on about risk mitigation, but at the end of the day, communication and flexibility is key, which is exactly what our strategies allow.
Part 5
Need a partner for your next project?
Big problems don't always require big solutions — more often they need simple ones to start. As consultants, we aim to uncover those solutions and have the strategies to do just that. If you have a project and need a partner, get in touch. And no pressure if we aren't the right fit — we'll be the first to recommend another team if we think they could better serve the project.