Taking the anxiety out of running a website
Websites won't last forever, but regular maintenance will keep yours healthy and useful as long as you need it.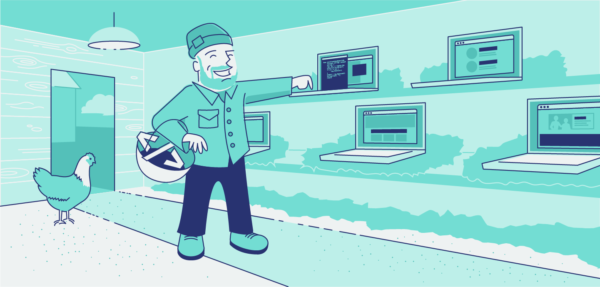 Better site performance is better for everyone
Recently, during a routine performance audit, we discovered that the header of a high-traffic county website contained an image that was over 5 megabytes in size, which was significantly slowing the load time for everyone who visited that site.
…Okay, if we were to rank our biggest achievements as a design and engineering firm, this would never make the list, but changes like this reduce user frustration, leading to subtle but significant effects on the community's perception of the county. Better site performance can also lead to better rankings in search results! That's pretty great, actually.
At Pixo, we relish the opportunity to build new websites. We get to use all our accumulated knowledge, to strategically plan, design, and create websites that support your organization's goals as well as your site visitors' needs. We love to celebrate go-lives, as your new site is revealed to the world. It's an exciting time: digital high-fives over Slack, celebratory tweets, applause at our weekly staff stand-ups, a dozen donuts to share.
Routine website maintenance, on the other hand, isn't very exciting by nature — in fact, the goal of maintenance is to take some of the "excitement" (read: anxiety) out of running your site. The impact of this work, though hard to measure, is significant, and takes a certain kind of person to do it right.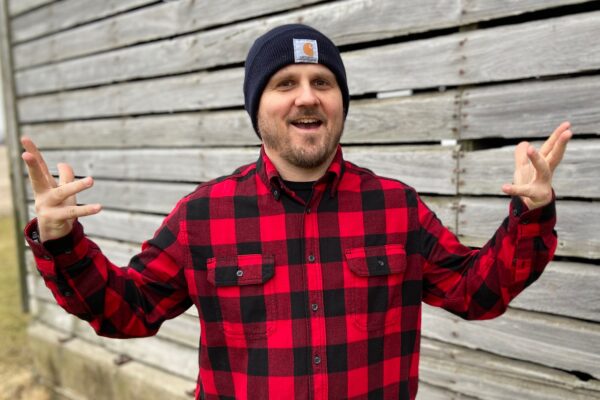 Meet JRay
Meet Jason Rambeck. He goes by JRay at Pixo, an easygoing nickname that matches his friendly demeanor. If you've ever worked with him, you're familiar with his presence in any meeting — calm and affirming. He's a natural at thoughtfully working through hard problems. Most days of the week, he joins us remotely from a wood-paneled room in the central Illinois farmhouse where he lives with his family. They wake up early to take care of chickens, tend the garden, pile fresh apples into overflowing buckets. Routine work is the name of the game in his large family to make sure everything runs smoothly.
Recognizing missing pieces in our plans
JRay has been a lead developer at Pixo for a few years now, and after watching project after project launch, he began to see missing pieces in what we were offering to our client partners. We work hard to make sure your site supports your business goals, and connects with your audiences, and is intuitive for your writers at launch. But launch is only the beginning of your journey with your site. Technology evolves, and your organization will, too.
So, JRay's been initiating conversations about proactive maintenance on the websites we create.
We've worked with clients who run WordPress and Drupal sites to update their older servers and install critical security patches to make sure they aren't vulnerable to hackers. After checking all the third-party plug-ins installed on a regional credit union site, we disabled several that were no longer necessary, making their site more secure against attacks.
An arts-focused non-profit organization had been using a module to generate their content that was no longer supported, which we discovered when auditing their technology, and we worked with them to put a plan in place to find a replacement. This simple check, done well in advance of a crisis, mitigated weeks of rushed migration and vulnerability that would have been necessary if the outdated module had broken after a routine CMS update.
If you've ever worked with us before, you know we focus strongly on building accessible sites. If you're in need of an accessibility check, we can perform an audit to uncover violations and work with you to prioritize changes, making sure your site is usable by everyone.
Routine maintenance keeps your website healthy. If you've felt the panic of an unexpected server outage, you probably don't need to be convinced of the value of routine check-ins. It assures that your site is optimized, secure, and accessible; if not, it helps us know how to adjust and make changes to get there.
A few years ago, everyone at Pixo worked together to agree on and develop our values. Do you know how much discussion it takes to get 26 people to agree on written descriptions of what they stand for? But it was important to us, so we debated, suggested, and revised until we had defined our eight core values. They hang in poster form around our office and are never far from our minds. Two of them are we're honest and transparent and we take initiative.
Those values describe why we push maintenance support for our already launched websites. Not because it's easy — it's easier to believe that your server will never go down unexpectedly, that the plugins we used on your WordPress site won't ever degrade, and that your content doesn't ever need to adapt along with your organization. But we know better. And now you can, too.