Illinois Early Childhood Asset Map website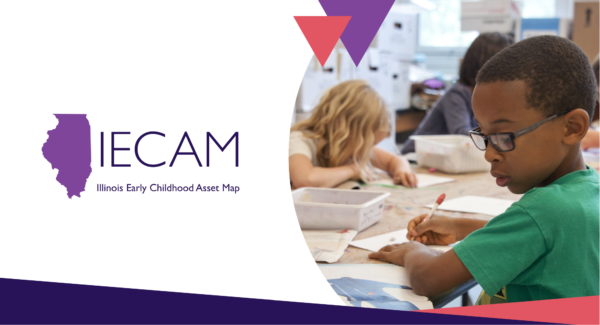 Summary
The Illinois Early Childhood Asset Map (IECAM) collects and analyzes data related to early childhood services from various state agencies and makes the data accessible to the public — including grant writers and policymakers focused on improving the lives of children in Illinois. We partnered with the IECAM team to build a new user-centered site using the Symfony framework and a content-first approach.
The challenge: Make data easier to find and understand
IECAM's website struggled with its two main directives: pointing data-savvy audiences directly to their database and helping novice audiences better understand the available data. As a result of messy information architecture and an outdated CMS, the site was overrun with duplicative and unhelpful pages.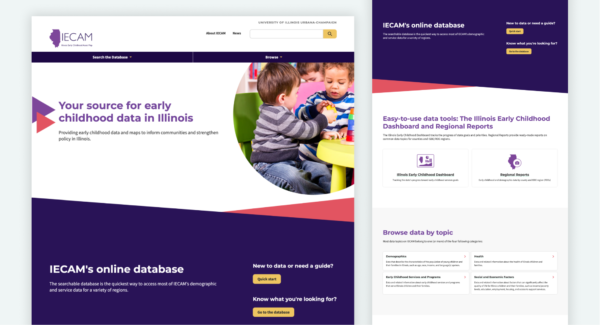 The solution: Consider both the front- and back-end users
For back-end users, Pixo prioritized easier website maintenance. A more user-friendly CMS meant authors would be less likely to allow outdated and redundant content to pile up. This improvement directly correlates with a better front-end user experience. ​​Pixo performed a quick and agile discovery phase, to find out what IECAM's audiences actually needed from the website.The old IECAM site had too many content types, an overly complex taxonomy, and too much flexibility. We determined IECAM's content authors would be better served with a smaller set of features that are actually helpful for their core audiences.
Based on research and testing performed during the discovery phase, our content strategy team created an information architecture to help even the least data-literate users find the content they need.
We also prioritized accessibility in content, design, and development, not just because funding sources required it, but because IECAM aimed to reduce barriers to their public service and make the experience better for all.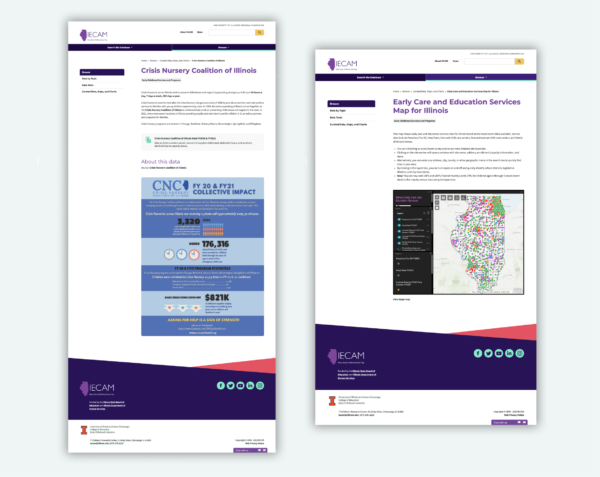 The result: A website that makes the complex more simple
As we built the website and CMS, we prioritized content strategy from the beginning, providing clear inroads to the database and a simplified site structure tailored to the mental model of IECAM's real audiences. As authors add content to the CMS, the specific content types we designed and help text we implemented steer them to orient their content to satisfy those audiences.