Interactive games for alumni engagement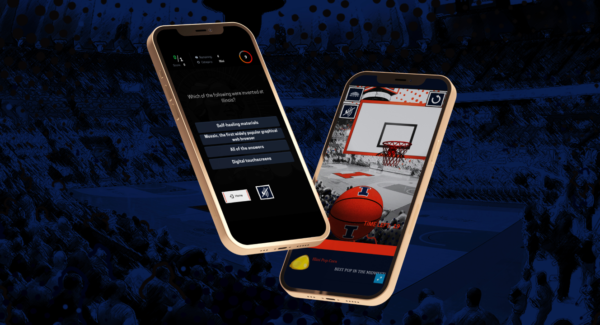 Summary
The University of Illinois Foundation came to Pixo with an idea to test new strategies to engage millennial alumni and increase giving. The team knew what they wanted to accomplish but needed the technical expertise to build and implement a suite of web-based, university-themed games.
The challenge: Generate fun, gather data 
Our goal was to create beta versions of three games that provide fun for users while gathering data for the client. In the early stages, we collaborated with the client to define success, iterate on potential business models, and explore the cost vs. benefits of various development tools.
To be successful, we determined the game suite must provide:
A delightful, nostalgic connection between alumni and their alma mater, particularly millennial alumni.

A mechanism to collect alumni data, such as demographic information and engagement metrics.

 A way to test alumni interest in philanthropic giving and the potential for future donations through the game suite.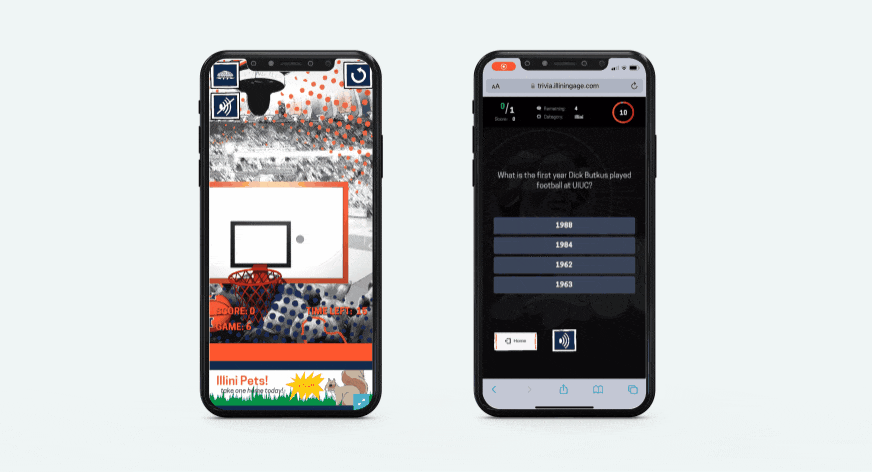 The solution: A budget-conscious approach
For development, we used a build-fast approach to stretch the client's limited funding. We utilized existing Unity templates, applying workflow customizations and the client's custom graphics. For data capture and analytics, we set up a Matomo integration, allowing Illini Ngage to securely access user data from the gameplay and relate that back to user information gathered. The team also integrated Google Sheets so our client could adjust and customize survey questions embedded throughout the games simply by updating the content in the spreadsheet.
The result: An experience that connects people to campus
We delivered beta versions of three web-based games — basketball, trivia, and a puzzle — that are optimized to delight Illinois alumni on both desktop and mobile. Illini Ngage has been able to take these beta versions and iterate as their goals evolve.