Just starting out in UX? Don't miss these resources
Here's a list of books, blogs, and tools we recommend for discovering more about the user experience field.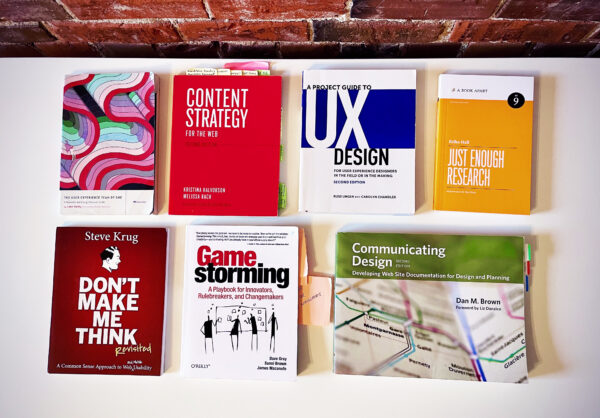 UX Resources
Pixo is based in a college town, where there is an endless supply of students looking for advice on exploring careers or getting started in a field. I've got a soft spot for people trying to find their way, and, as much as possible, I try to respond personally or ask Pixo colleagues to respond.
One thing I often do is share this Google Doc for people wanting to learn about the basics of the user experience (UX) field. It's a highly recommended list of books, blogs, tools, and communities that helped me on my own path to becoming a UX professional.
My journey to UX was pretty circuitous, as was more common 10 years ago. I first had a career in journalism and then went back to grad school in my late 30s for a degree in library and information science. I knew I was interested in the intersection of people, technology, and information. While I loved my experience in grad school, I discovered UX along the way, and the program only allowed me to dip my toes into it. Much of my education was self-taught by reading books and following UX leaders on Twitter (where the UX community is very active).
I compiled this list to share after I give a presentation or talk, and am happy to share it here to help more people find their fit in UX.